Symphonic Metamorphoses after John Clare Op 12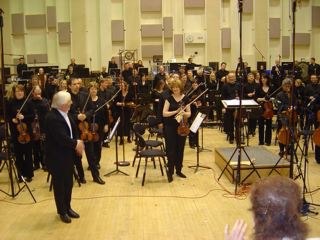 'The Persistent Reality of Illusion' Part I (The "John Clare" trilogy).

"if you want to explore Noyes' unique talent and artistic voice, this disc is worthy of a listen." 
"I hope we hear much more from Brian Noyes. In these works he shows himself to be a natural in the orchestral realm. Bravo! "
Instrumentation: Picc/2/2/Cor/2/Bass/2/Bass/4/2/3/Tuba/Harp/Percussion(5)/Strings
Duration: 28 minutes
Date of Composition: 2005/06
Performance: BBC Philharmonic Orchestra; James MacMillan; BBC Manchester;19th February 2008; 
Radio: 'Hear and Now' Radio 3 Sept 2008.
Nominated for the PRS for Music Award 'Large Orchestra' category 2008
Programme Note, further details of this work, and samples of pages of the music, are all available from the score.
Play audio, then click on 'Enable Full Screen' to view the score in a new window.
Excerpt, from middle, of 'Points of Decision'.
'Points of Decision', on my first CD entitled "Journeys after…" has now been released by Parma Recordings on the Navona label.
Points of Decision "has a very mysterioso way about it--modern, evocative, on the neo-impressionist side of things in its vivid orchestral color. "
 "The writing is at turns bold, colourful, delicate and otherworldly"                 
Both works show Noyes as a figure to be reckoned with in the new orchestral sphere"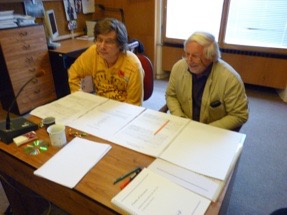 The recording in Olomouc, Czech Republic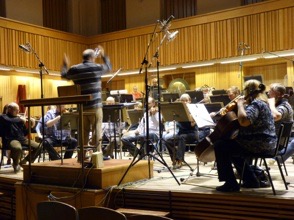 You Tube excerpts

 The CD "Journeys after…" is available from Amazon and other online retailers, and as a download from iTunes.